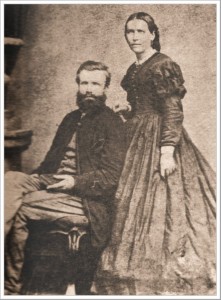 John was born in Sydney in 1837 while Thomas was a Sergeant in the 28th (North Gloucestershire) Regiment. With his parents and brother Tom, he lived in Harpers Hill, Sydney and Parramatta before his father was discharged from the Army. The family moved to Irish Town near Clarence Town, and then to Mill Creek near Stroud.
Tom and John went to the Macleay where he selected land at Sherwood, outside of Kempsey. John built a home for himself and the family who moved up to the Macleay in 1866.
In 1868, John married Margaret Mary McMahon from Gresford. They had eight children and lived on the Macleay all of their lives.
John died in 1921 and Margaret died in 1930. They are both buried at West Kempsey Cemetery.